It's no secret that women like to feel beautiful, so they often choose jewelry that attracts attention, but can also hide flaws. Wearing it, women primarily express their personality and style, and very often their own mood. Jewelry complements any clothing combination, and most people like to wear it, especially women.
Many women do not leave home without their favorite piece of jewelry because they feel "naked". Jewelry very often shows power and status, but we would say that it is not its primary purpose, it is important that the person feels good while wearing it and that it fits perfectly with a certain clothing combination.
There are also those pieces of jewelry that we are emotionally attached to because we received them as a gift, a discreet chain with a small pendant that only occasionally peeks out of a T-shirt.
When we talk about tastes and styles, you will agree that there are different tastes and they should not be discussed. While some prefer to choose discreet jewelry or one of the white pearls that have always been a reflection of elegance, others will prefer large pieces of jewelry in striking colors.
The choice is up to you personally, it is important that they agree with your character. When it comes to pendants on chains, more and more people are choosing religious symbols. Some do it for religious reasons, while others see it as the perfect addition to an outfit. In any case, if you are considering buying a cross or any other religious symbol, here are a few reasons why you should not do so.
Respect for faith and tradition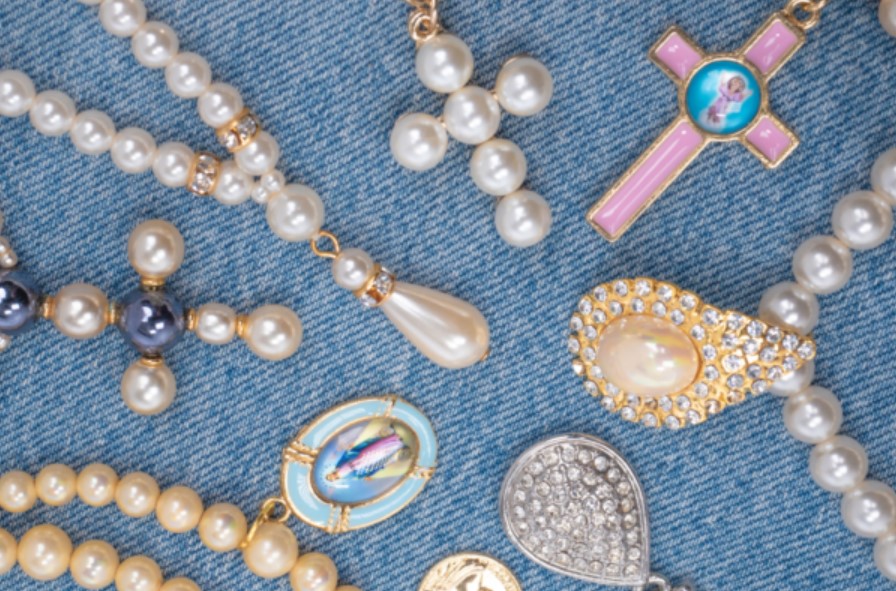 The cross is a symbol of faith, divinity, and spiritual protection. Beliefs about the symbol – the talisman of the cross are numerous. It is believed that the cross gives protection to the person who wears it, saves them from temptations, diseases, and dangers.
Each of us believes in something extraterrestrial, in our God who watches over us and protects us from all kinds of troubles. In many families around the world, this tradition is still cherished, and it is considered good to have a piece of religion with us, something that will help us find the strength to rise when we fall spiritually.
Many see this salvation in wearing a cross around their necks. Of course, we are not talking here about a huge cross that extends over the entire chest, it can be quite discreet, a small cross. Of course, it is up to each of us to choose the size. In any case, it is something that you will easily find because today there are many stores that sell jewelry like this. Blink& will help you to find exactly what you are looking for.
Emotional value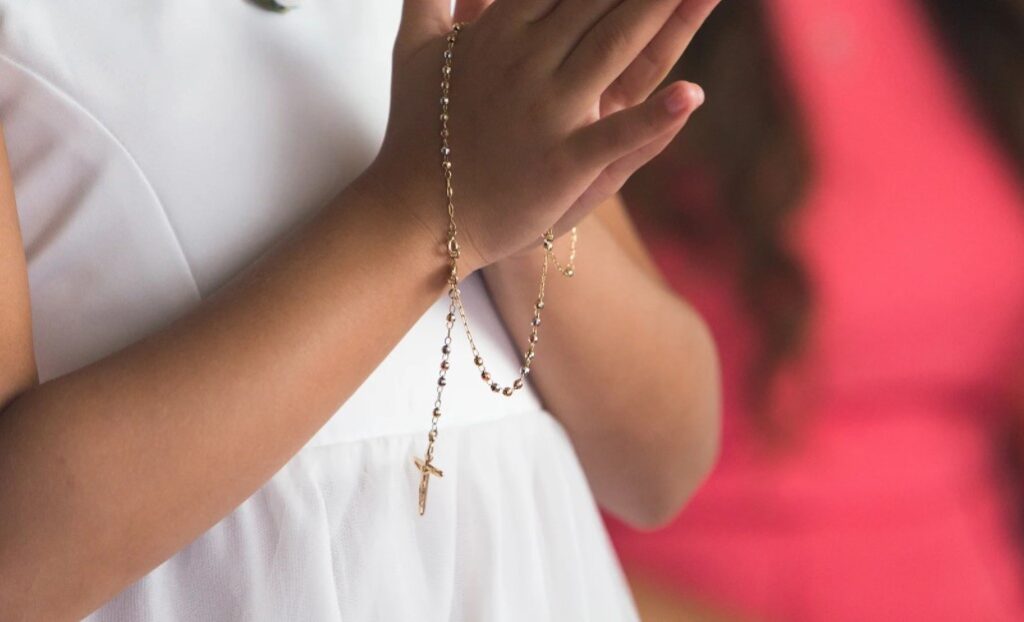 Many people from different cultures wear jewelry every day. Some jewelry can have a special meaning if, for example, it is passed down from generation to generation in a family. Although our first thought is that it is women who wear jewelry, it is common for men to wear rings and bracelets.
In addition to religion, this jewelry often has emotional value. For most women, jewelry, in addition to the obvious material value, carries another, much more important, emotional value.
It is for this reason that women pay a lot of attention to choosing jewelry for a gift, but with equal attention and love, they also wear jewelry that they received as a gift from a loved one. Jewelry is the visible embodiment of our feelings and fond memories.
A cross like a piece of jewelry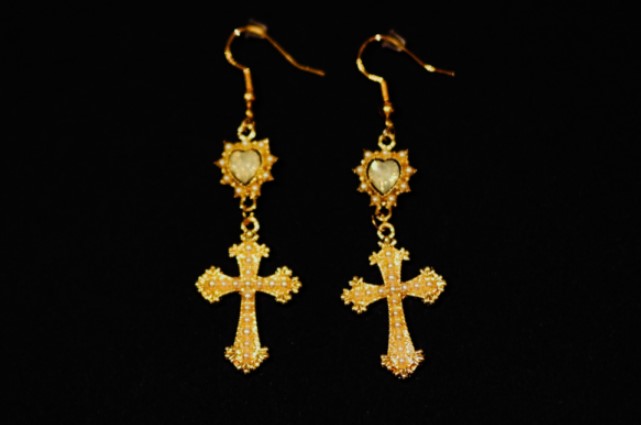 Fashion dictates its rules and today it is quite common to wear across even if a person is an atheist. In this case, the cross has no sacramental significance and is rather an ordinary piece of jewelry. Such crosses differ from church crosses in that they do not have a crucifix.
Such crosses can be decorated with colorful gems, inserted with precious stones, or be made of metal themselves. Cross pendants are also popular accessories in informal subcultures such as rockers, cyclists, Goths, etc.
Rewarding yourself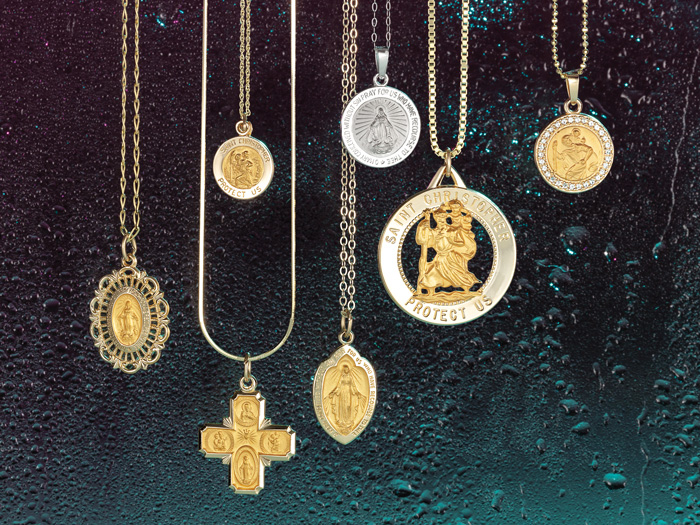 It's no secret that women love to be given jewelry, but they also love to reward themselves with the desired piece of jewelry. Every life achievement is sweeter when we mark it with jewelry that will immortalize the moment of success we want to remember forever. And is there a better choice than buying a small cross that will remind you that by believing in yourself you can achieve everything you want?
Offensive to others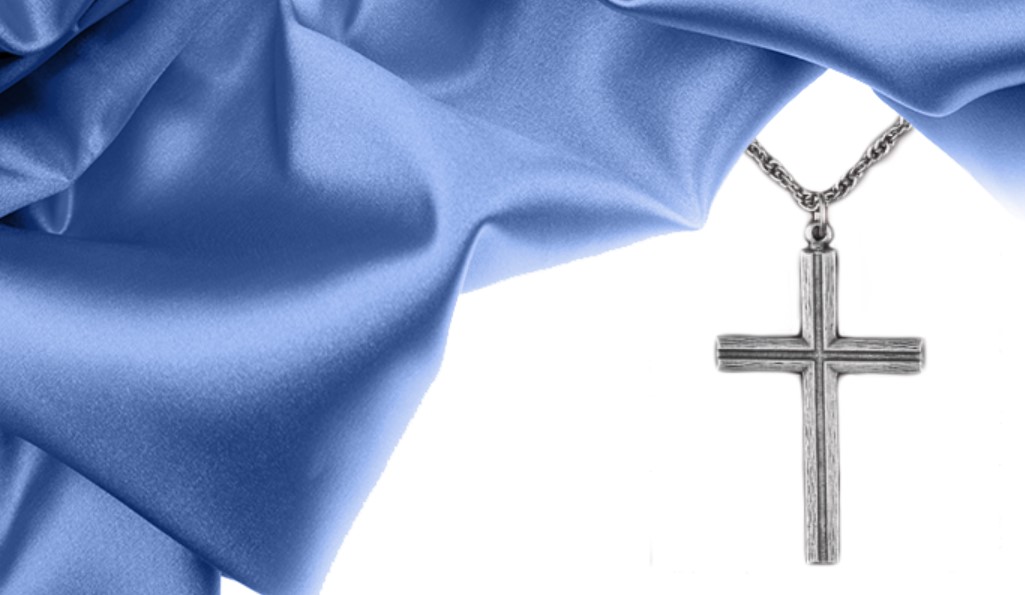 Unfortunately, there is always a certain group of people who will look at religious symbols as a pure provocation. No, we're not saying you should give it up, but take care of where you wear it.
Jewelry is a reflection of a woman, her character, and her sense of fashion. Just like clothes, jewelry reveals a lot about her. With it, a woman can highlight her strengths or hide her weaknesses, and in addition to her obvious decorative role, jewelry can also be a status symbol and an indicator of belonging to a particular social group.
There are also those people who do not like to wear jewelry because it makes them anxious and uncomfortable. They have a feeling that something is constantly squeezing and holding them back. They have a feeling that something is constantly suffocating them.
They almost never wear or buy jewelry, and even when they get it, they often decide to sell it in one of the goldsmith shops that buy gold. It is quite okay that there are opinions like this.
In any case, choose what you will proudly wear on your body, what will not provoke others, and will give you the strength and faith to persevere in everything you set out to do. And of course, it will be cherry on top when you want to dress up and be noticed.