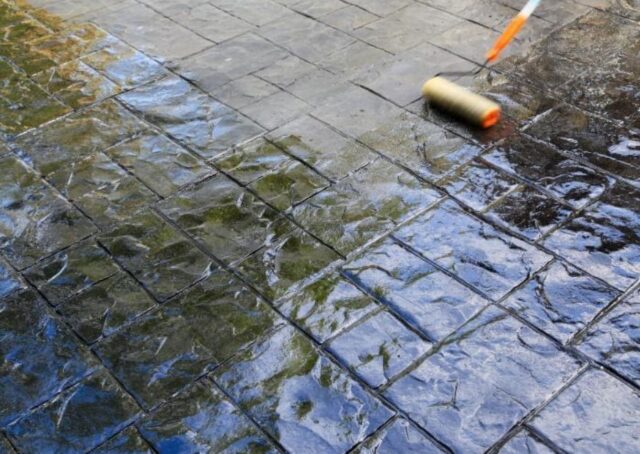 Stamped concrete's durability is incredible, and what's more fascinating about this paving material is that it is so easy to maintain. Many stamping mats are formed from the same materials they are supposed to represent, so they appear so natural.
And when you contract with expert contractors, they would utilize an integral or dry-shake color in conjunction with surface-applied coloring materials to generate natural-looking color variations, similar to those found in natural stone.
If you're imitating wood planking, stamped concrete looks even better than the real thing because there won't be any weed or moss growth in between the joints, and it won't rot or splinter. General maintenance of this paving material can be done at 2-3 years intervals. Even at that, it all depends on the level of usage or the weather condition of your location.
The maintenance can be contracted to professional cleaners because all that is needed is some detergents, a pressure washer, some chemicals in case of stubborn stains. If it needs some fixes, all you need are some color hardeners and sealers to enable a firmer surface that can resist any form of abrasion. On average, you can expect that stamped concrete will last between 20-30 years.
If it's properly maintained, it may last 30-35 years. The durability is also dependent on how subjected your patio or driveway is to extreme weather conditions. For example, if you live in an area with constant thawing and freezing this can cause cracks in the concrete impacting prolonged durability. For additional resources regarding stamped concrete visit here.
Does Stamped Concrete Crack Easily?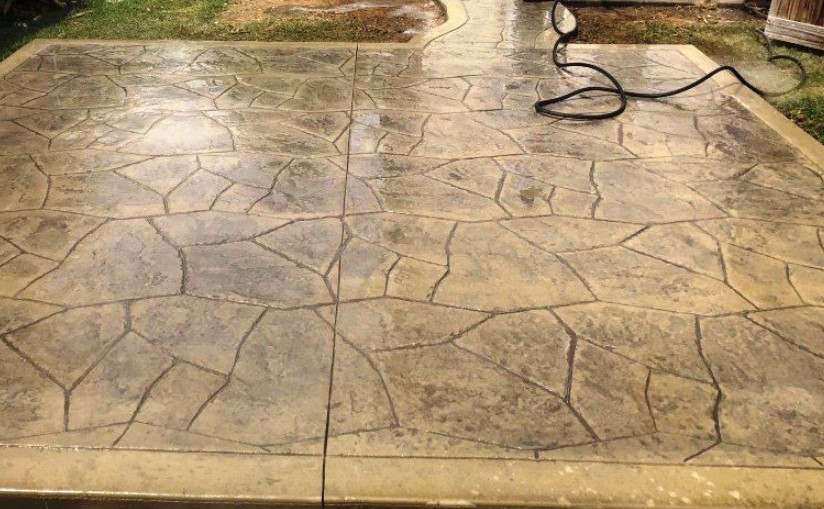 Stamped concrete is durable because it does not crack easily. That is not to say that it does not crack at all. When appropriately built, stamped concrete can endure up to 25 years. The actual life span is based on factors such as the depth of the slabs over the paved area and the weight the concrete bears.
This is not to say that cracks will never occur on stamped concrete, they will, but it will take a longer time before that can happen. So when it comes to stamped concrete cracking, the question isn't if, but when the surface will begin to crack, which mainly depends on the weather and settling.
If you live in a warmer Mediterranean climate, you won't have to worry as much about stamped concrete cracking. On the other hand, those living in harsher climates will need to spend more on repair and maintenance because the constant expansion and contraction caused by temperature changes will cause cracks on stamped concrete.
Meanwhile, you can prevent cracking to some extent. It's as simple as fitting it correctly and applying a sealant as a preventative precaution. Even in a harsh climate, it takes time before stamped concrete can begin to crack or even fade. This does not mean it won't eventually give way or degrade, but with constant cleaning and periodic resealing, it will take much longer before you notice any defect in stamped concrete.
How to Maintain Stamped Concrete?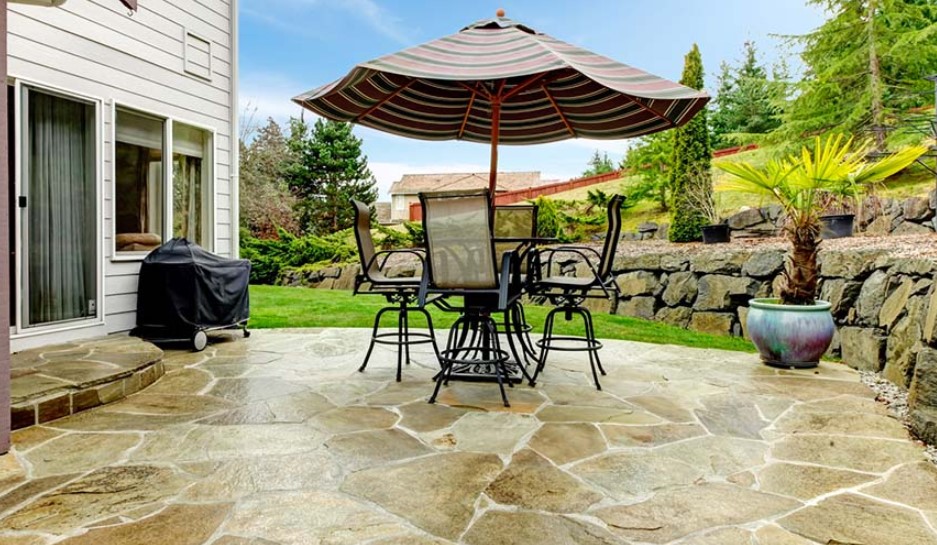 Stamped concrete is not complex or expensive to maintain. Regular cleaning by sweeping or washing to get rid of surface dirt will help in making it look bright. All you might need is; some detergent, a push broom, and a garden hose for washing. What's important is that you try to get rid of any dirt as soon as possible.
If you have stubborn dirt that's giving you some problems, you can request the service of professional washers to pressure wash it. The professional understands the kind of pressure that is suitable for your surface. If you pressure wash it yourself, you might damage the sealant of the textured surface.
Typically, a competent contractor would add several coats of protective sealer. This is meant to prevent the color of your stamped concrete from fading. The protective sealant can also prevent the penetration of dirt or other substances like spilled chemical solutions, oil grease, etc.
However, if the surface starts to appear dull, it is time to recoat with sealers. This should be done at 2-3 years intervals, but more frequent for those living in harsh climatic conditions. During or after winter, do not use driving salts on your surfaces.
This is because the decorative sealers will not hold if deicing salts are present or if they drop off from moving cars on the surface. The deicing salt is not dangerous in itself, but the cycle of thawing and freezing of the salt causes danger to the sealers.
Is Stamped Concrete Worth the Money?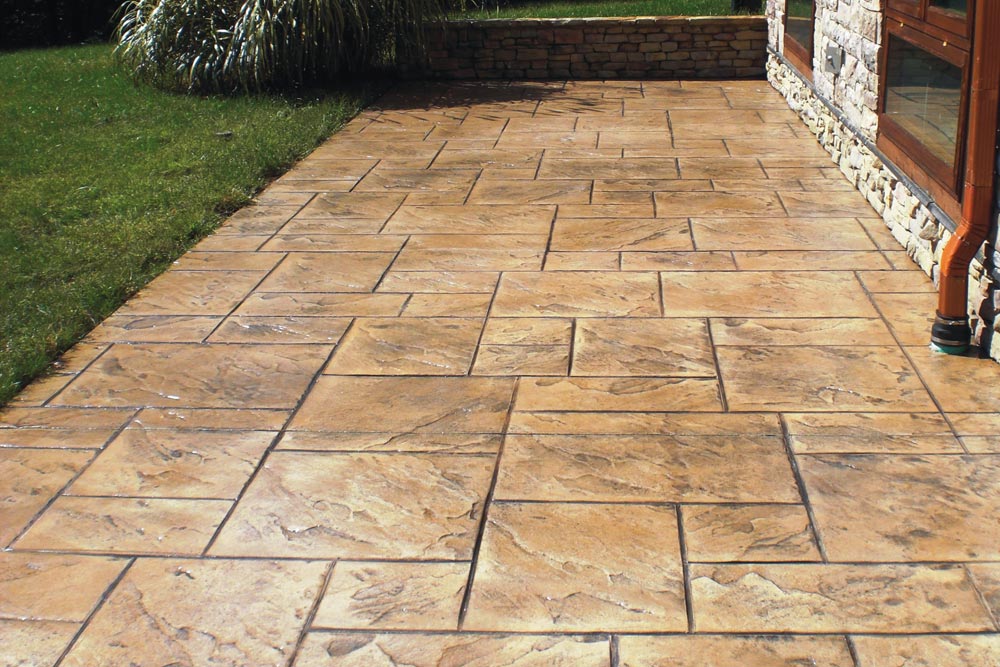 HomeAdvisor thinks that stamped concrete landscaping can raise the value of your home. So if you believe in terms of the value you can get from the landscaping, you will agree that this aesthetic landscaping is very cost-effective.
The only wrong side to this landscaping is that it is not appropriate to do it yourself because of the damages that can come from doing it yourself. Moreso, if you don't quite agree with the periodic maintenance and repair, you might not be comfortable with stamped concrete.
On the other hand, if you appreciate landscaping that is easy to maintain and has a great deal of slip resistance, especially when treated with non-skid additives, then stamped concrete is worth your investment.
Stamped concrete adds value to your home, which is advantageous if you intend to sell it. Your choice of pattern and colors is limitless. Moreso, it beautifies your outdoor spaces. So, is it worth your money?
Hire a Local Stamped Concrete Company!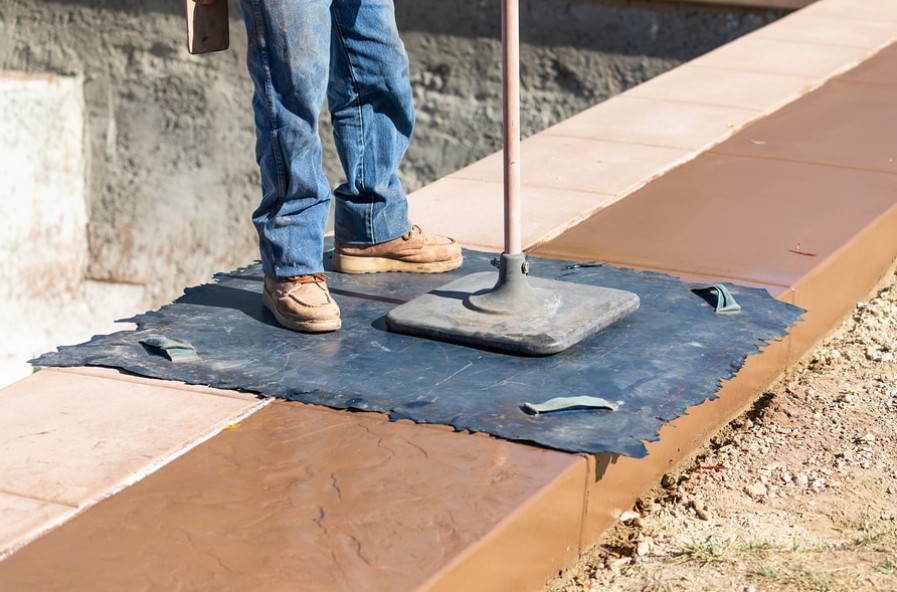 If you need a beautiful and smart landscaping aesthetic that allows you to spend minimally on repairs and maintenance, then stamped concrete is your choice. It is a perfect resemblance to a real stone or brick and is cheap to buy, install and maintain.
If you need to replace your damaged metal edging, stamped concrete is a better choice. Not only is it cost-effective, but it can also be used to make exquisite designs such that it complements your building. This can be perfectly done by a professional. Going the DIY route for stamped concrete is not the right decision.
This is because you only have one opportunity to get it right. You won't be able to finish it later if you run out of time, and you won't be able to take it apart and redo it. Many things can go wrong that lead to time and resources wastage. Stamped concrete construction is better left in the hands of experts in the field.