When you think of Christian Bale, films like American Psycho, The Machinist, and The Dark Night are what probably come to mind. While his performances in all of these movies are absolutely stellar, it's not all there is to his career. Here we'll go over some of his most underrated films to help you broaden your watchlist with a couple of interesting stories you'll enjoy watching.
So, without any further ado, let's get right into it!
1. The Flowers of War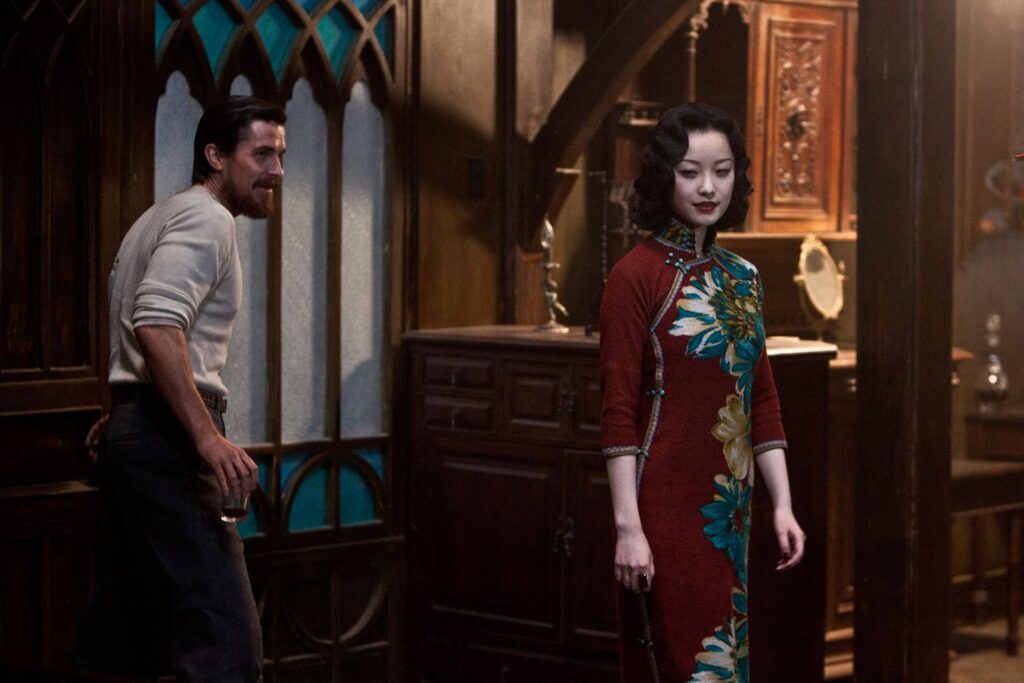 While some may argue that "The Flowers of War" aren't really that underrated, we still believe Yimou Zhang's masterpiece deserves more recognition than it currently gets. The movie captures a tragic part of Chinese history, and it does so without coming off as pathetic nor patronizing. It's a story of bravery and human strength, but it remains beautiful despite its brutal, violent undertones. Bale exceeds in his role as John Miller, an American mortician found in the middle of the chaotic circumstances during the Second Sino-Japanese War.
Overall, it's a moving film that will keep you glued to the screen with its wonderful story writing and incredible performances done by the cast.
2. Rescue Dawn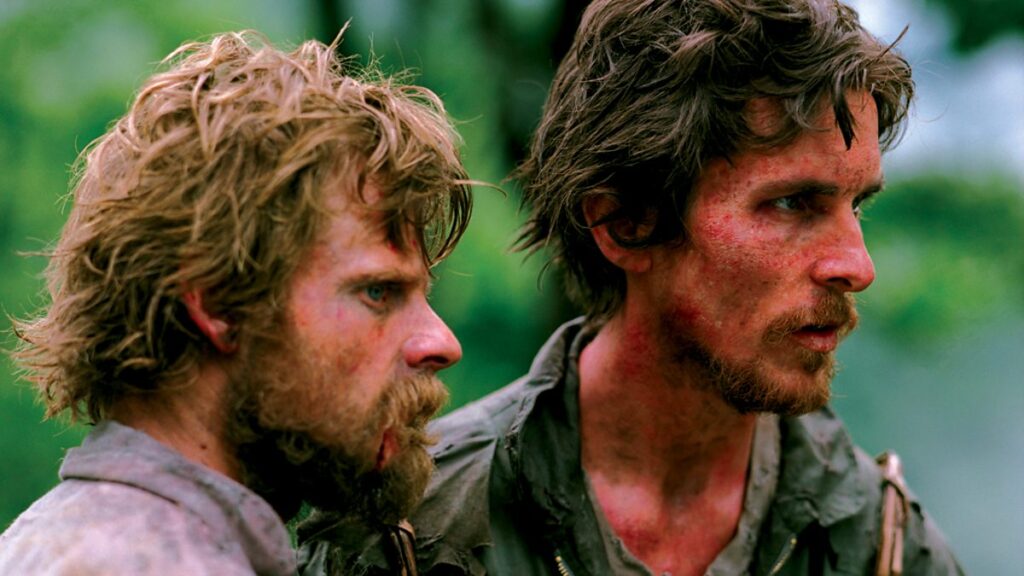 If you're a fan of war movies, you shouldn't miss this one. It tells the story of a brave German-American soldier who becomes a prisoner of war in the Vietnam war. The story is based on true events, although it does have some inaccuracies, specifically related to Bale's character, Dieter Dengler.
Be it as it may, the movie is certainly an excellent watch in all of its drama coupled with the emotional performances done by Bale and the rest of the movie's brilliant cast.
3. Hostiles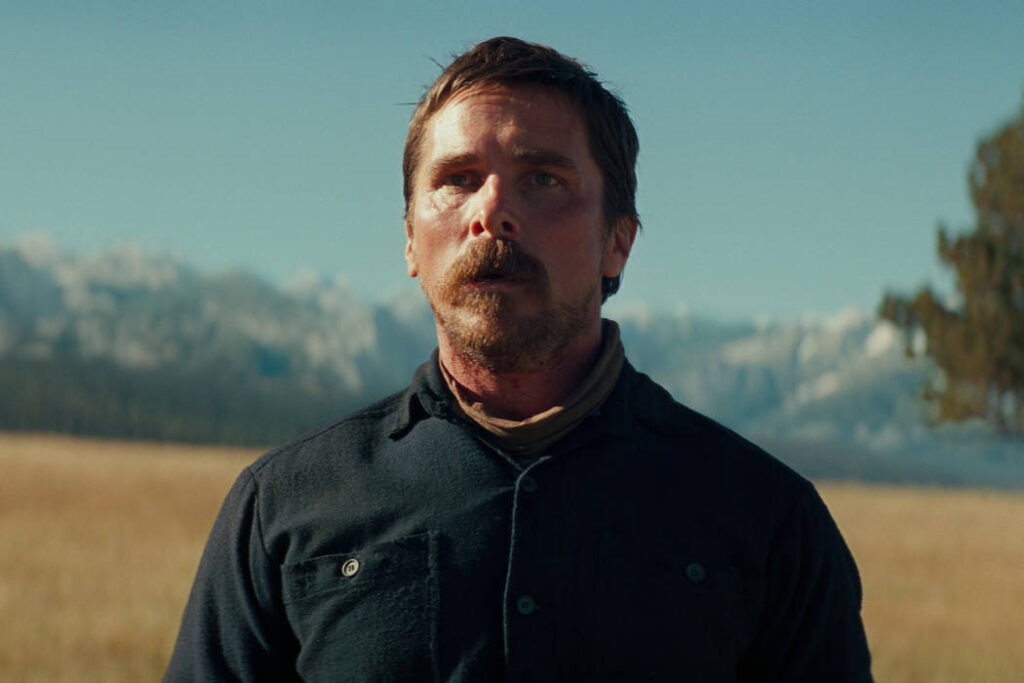 Scott Jason Cooper makes an excellent attempt at modernizing the western genre with his beautiful 2017 title. The movie isn't perfect, as noted by the critics, but it delivers its profound message extremely well. The story-telling and directing of the movie are top-notch, but Bale's outstanding performance is what gives it the most weight. We wholeheartedly recommend it, especially if you usually like watching revisionist western movies.
4. Velvet Goldmine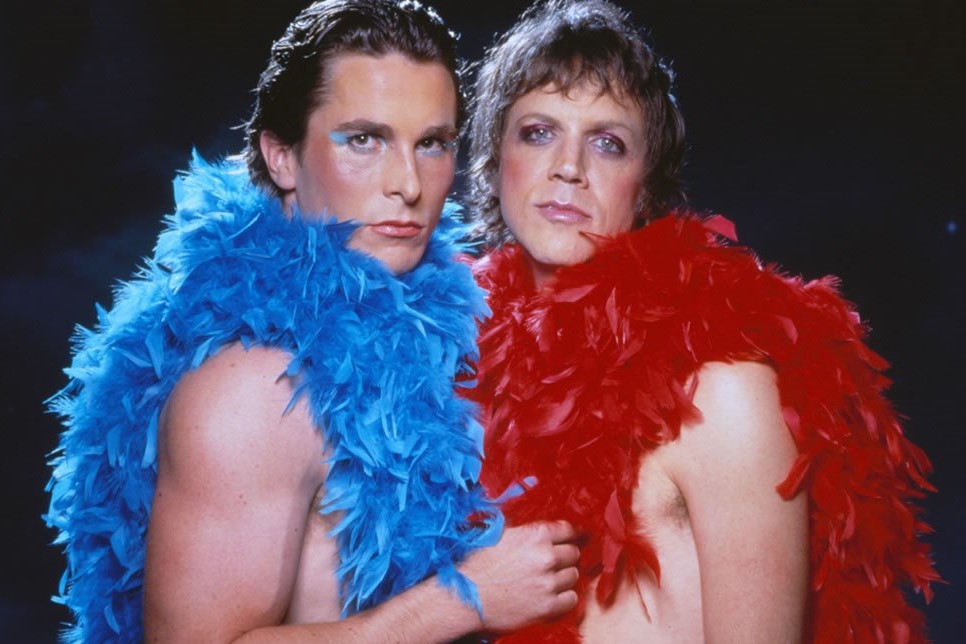 If you're fun of musical dramas and whimsical story-telling, don't forget to place Velvet Goldmine into your must-watch movie list as soon as you can! It's fun, entertaining, dramatic, colorful and beautifully performed. It tells the story of Brian Slade, a fictional rock star mostly inspired by David Bowie, using a non-linear story-telling pattern.
Whatever you may think about these types of movies, you certainly won't be bored watching this one! It's brilliantly written and it comes with some fabulous costume design to complete it.
5. Equilibrium
The only reason we put Equilibrium in this list is that we feel it's kind of forgotten nowadays! While sci-fi movies have come a long way since 2002, Equilibrium is still such a fun watch, mainly because it also succeeds in delivering its message appropriately. It's not a mindless action movie, so we truly think it's still worth the watch and some praise for what it is.