Home is our heaven as it gives us peace. This place has our hearts, and we all decorate our homes with a lot of love and care. Whenever the latest trend comes, we start thinking about what changes we can make to our house, its furniture, and walls to upgrade it. When we talk and think about upgrading the house, we should think about changing our home to a smart home. It is not just the latest approach but a practical approach because it saves us from so many mishappening. The stuff we have at our houses is valuable for us and none of us will like that an unwanted strange person to arrive and steal the things that we bought after doing savings and working so hard.
Every device that we have in our house can be turned into a smart one. Collectively, these devices and gadgets will turn our homes into smart ones. The tools, devices, and gadgets that we can plugin can most probably be converted into smart ones. The entire smart home is controlled and works over an internet connection. Various companies have offered a lot of devices and smart security systems to bring ease and convenience to people's lives. Today, we will discuss some very basic things about our homes that can be converted into smart ones. We will explore their use and benefits as well. Let's have a look.
Smart locks; Smart life
The front door of every house is the central area. Even, in the offices, the entry area needs maximum protection. People spend a lot on the material from which they construct doors. Some prefer metallic, some prefer doors made up of iron and some are more inclined towards wooden doors. Similarly, a range of locks is available at the market. Some are heavy on the budget and some are reasonable. The quality may or may not be satisfactory. Unfortunately, burglars have so many tools that can break those locks. So, we need to plan ahead. We need to incorporate the latest smart locks into our house.
This replacement of locks will offer us the remote control of our doors. We can control them even when we are not at the house. We can easily keep a check and record, who entered and left our house. Plus, it will increase the security of the house as none of the strangers will be able to break and open the door. After the installation, the door can only be opened if the visitor will enter a defined and set code. That code will be defined by the house owner. Obviously, strangers or burglars would have no idea about the code so they won't be able to open the door or make their entry through the front area.
Window sensors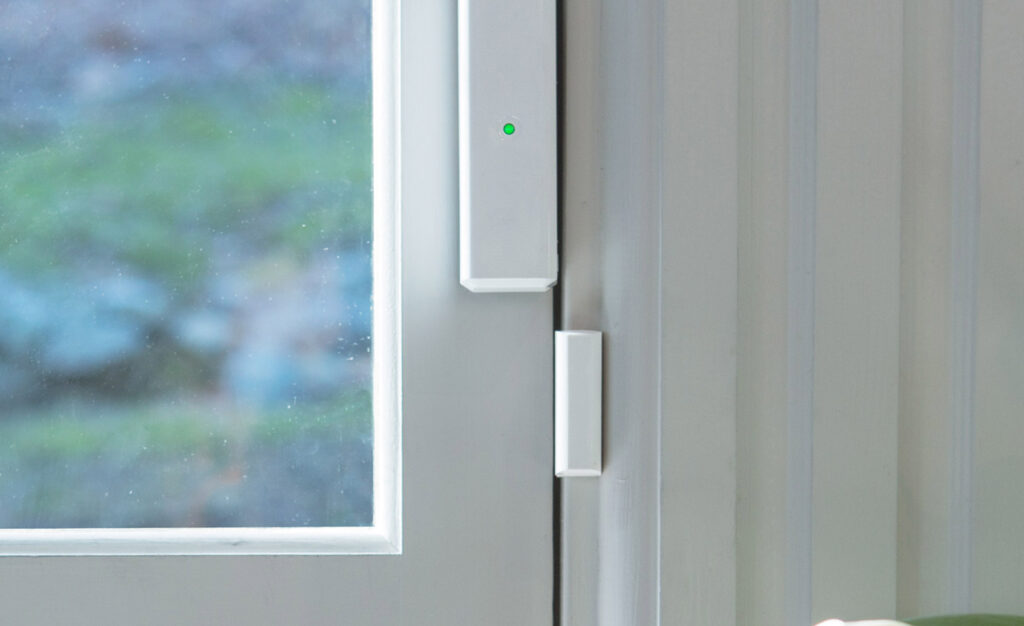 The next favorite entry point of burglars is the window. For this, we can install sensors at the window. The activities or attempts made by burglars for breaking the window will result in a loud alarm. That alarm will scare the burglars and most probably they will run away. The alarm will also aware you of this so that you can be mentally prepared and take a further step. The slightest movement can be recognized by these sensors and you will immediately get notifications about the suspicious activity on your smartphone.
Get the temperature of your choice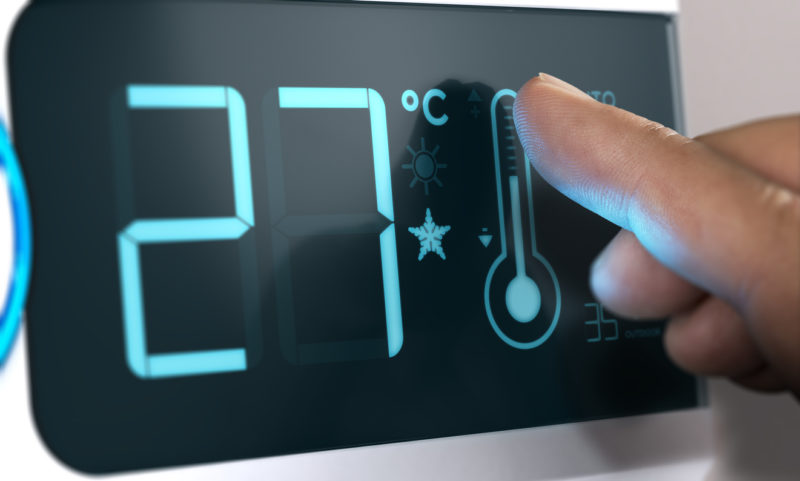 Thermostats can also be converted into smart ones. They have created so much ease in adjusting the desired temperature. Thermostats recognize your routine and habits and adjust the temperature according to that. They will take notice of your schedule and daily routine; and after learning the pattern of your routine, they will adjust accordingly. For example, the temperature of the water that you like for having showers, the temperature for cooling devices, etc. Apart from the automatic control, we can set the temperature manually as well. All you need to do is, open the connected application and set the temperature through the use of your cell phone.
Smart Appliances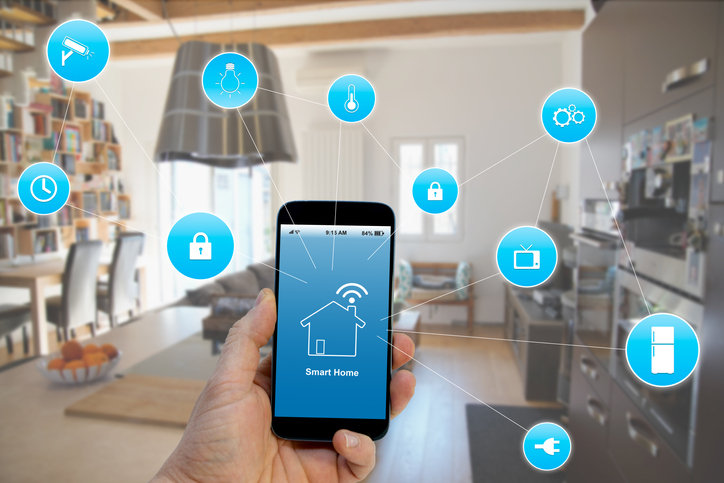 We all have a huge variety of electronic appliances at our home for example TV, washing machine, refrigerator, etc. Ever thought of using them remotely? Now, it's possible with the installation of the smart home system. Your phone will give you information on every bit regarding these appliances. We can understand this concept with little daily life examples. Sometimes we switch on the washing machine to wash our clothes, but the voltage is low. In such a situation, we often get tired and check the energy level again and again which makes us frustrated and also wastes our time. Many of us have to leave for work or urgent meetings and we can't afford such a situation.
The smart home system will detect this for us and will automatically start the machine for washing clothes when the voltage is stable. We don't need to be worried that our clothes are dirty. Similarly, it also keeps checking that what we are storing in our fridge through scanning. Food lovers often go for groceries, buy canned foods and different sauces to try. Such things don't have a long life and possess a nearby expiry date. We can save groceries from wastage because our smart system will scan groceries. It will also let us know that when our stored products will expire so we should use them soon.
It can give us updates for our breakfast needs by letting us know that how many eggs are left or how much amount of milk is left in the fridge for use. The next scenario can be controlling the content that our kids watch. It is very important to know that what type of content is consumed by the little minds. The kids can take various effects of the visual material. The parents can keep a check and set the content accessible through a smart TV. They can remotely control the use and in this way, the kids will be only able to get exposure to the videos that are suitable for them. Attempt to convert normal devices to smart ones and live an updated secure life. More info here.