Electrical issues happen in homes from time to time. That is why one needs to be extra careful to prevent enormous electrical damage. One such problem that people face is the non-working of the electrical outlet. There might be many causes of the same, but sometimes, it's impossible to figure out. Apart from that, people cannot find if there is a problem with the electrical outlet.
Some signs can reveal the condition of the switches in your home. In this article, we will share all of them in detail. So, keep reading this article till the end.
It is always better to hire a professional for electric system problems. We are saying this because repairing the damages might be hazardous for you. You don't know much about the same and only professionals can help you. You will find many websites and platforms that offer Atlanta electrical services. Researching might help you a lot in finding a suitable one. You can read customers' reviews and make a decision accordingly.
You might be curious to know more about how to identify a bad switch. Let's not waste any more time and get into it.
What are the signs to look for when identifying a bad electrical outlet?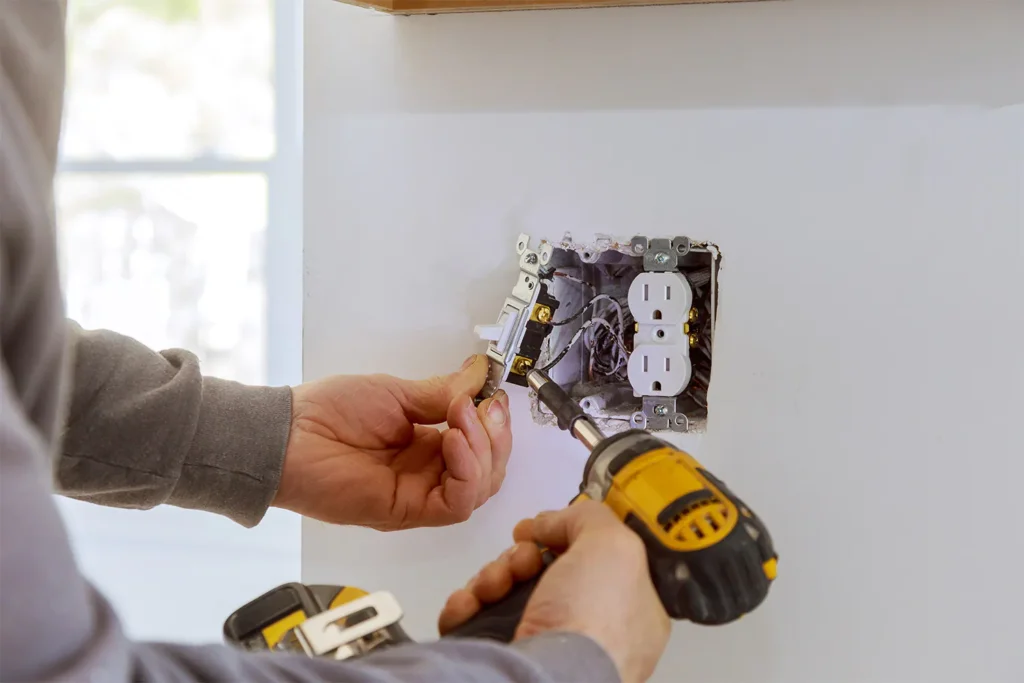 Only professionals trained in this industry can quickly find the problem within the system. However, it might be challenging for a person who doesn't know much. We are here to help you. You can look for these things to figure out the actual problem.
Also, note that you have to take some safety measures before beginning the process. As it is a dangerous task, you have to be careful. The first thing you need to do is power off all the lights in your home and electrical appliances. Another thing you have to do is check all the switches to find whether they are working or not. If there is more than one, you can mark them with a marker. Now, let's talk about the problems that reveal a bad outlet.
Damaged circuit breakers
You can quickly find out the damaged circuit breakers in the system if there is a bad switch. You can try doing the on and off thing a few times to check the same. But always be extra careful when doing it because you might get an electric shock.
A damaged circuit breaker is one of the most common causes of a non-working switch. Unfortunately, only a few people know about this. Once you find out the cause behind this problem, you can contact a service provider to repair everything. You might need to pay them, but it will be worth it.
The issue in Ground Fault Circuit Interrupters (GFCI)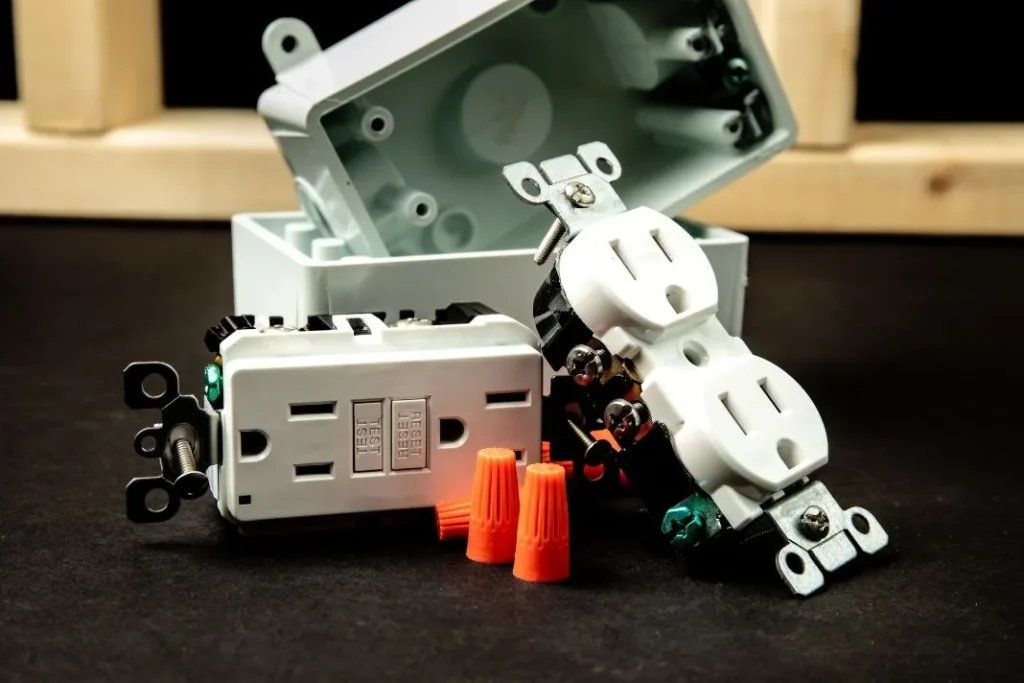 Do you know about Ground Fault Circuit Interrupters? They help in handling higher electric power in the electrical system. Suppose the electricity supply increases due to specific reasons, GFCI will turn the switch off. Ground Fault Circuit Interrupters are thus significant in every household. You will find them mainly in the kitchen and washroom electrical system.
Whenever you feel trouble with the switches, you must not forget to check GFCI. Sometimes, people ignore them and can't find the actual cause behind a bad outlet. After you check the Ground Fault Circuit Interrupters, you will get an idea about the leading cause.
Burnt old switches
You might already know that electricity can create many difficulties if not handled correctly. It can also cause a fire. If you have a lot of old switches in your home, burning will happen. You will see it through your eyes. Some people try to work with these old burnt outlets. Well, that is not a good idea. Instead, you should think about replacing them.
There are some things that you need to look for when figuring out these old switches. If you feel the heat on their surfaces, the damage is around the corner. You will also see some sparks from time to time. The plugs will have a black layer on the electrical outlet. In such a situation, you must call an electrician as soon as possible.
Before taking the electrician, you should also do some things like turning off the main electricity supply. You should also unplug and turn down all the appliances in the area. All these signs are an indication that a fire accident might happen.
Old receptacles
Like old switches, old receptacles can also cause a bad outlet. A receptacle is installed at the outlet to supply electricity. When it gets old, the working becomes less efficient. You can analyze the same by the connection issues you are facing.
The best way to prevent more damage to the electrical system is to always check for old receptors. You must replace them whenever possible because they can create huge issues for you. Calling a professional to find the same is also an excellent thing you can do. You don't need to worry about anything after hiring a good electrician.
Why should you consider using an electrical service provider?
Many people often get confused about whether they should call professional electricians or not when there is a problem. Well, there are many benefits of getting them. They are as follows:
They know everything better
The first thing that makes them suitable to handle problems is their knowledge. You won't recognize the issues as quickly as them. Simultaneously, they will find solutions within a short period.
Saves time
Calling an electrician is always better than wasting your time. You might not figure out the issues and their solutions sometimes. It might waste a lot of your time. That is why you should call professionals for this work.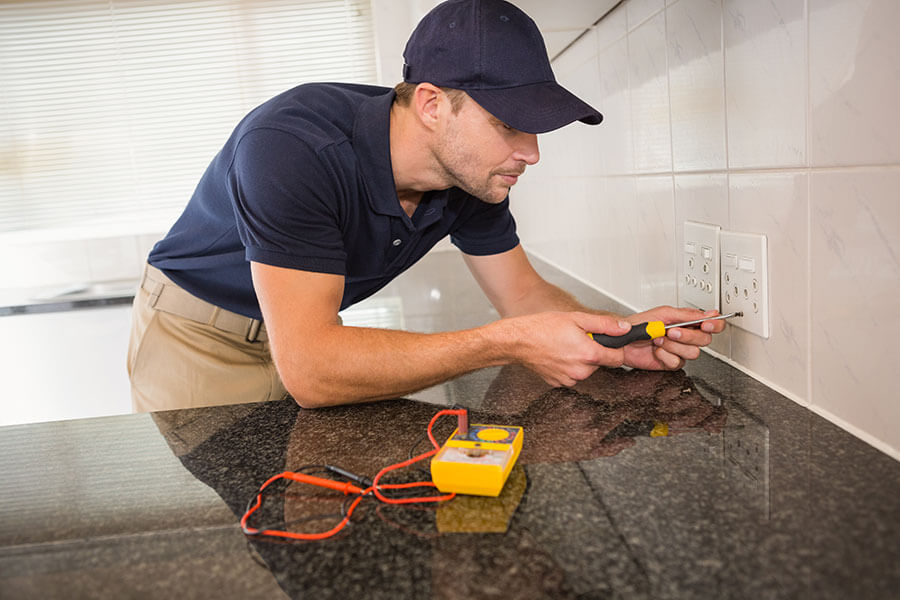 Prevents risk of being hurt
Electricity is harmful in various ways. So, you need to be careful while dealing with electrical damage. You might end up getting hurt. Therefore, you must call a suitable service provider for the same.
Conclusion
We hope now you have understood how to identify a bad outlet. Apart from that, you can also check different things from time to time to prevent it.